You know what I really don't like…
Yawning at a show.
Honestly, many artists fail to try and capture their audience.  Why? Because they forget to put feeling behind the music they are performing. I mean, I can't tell you how many times I have been to a show where an artist barely moves.
It is so important to GIVE YOUR ALL to your fans when you perform.  One artist who I really respect and love seeing live is P.O.S. from Rhyme Sayers.  He goes IN! Here is a clip from the warped tour… notice that he's in the middle of the crowd… he did his whole set in the middle.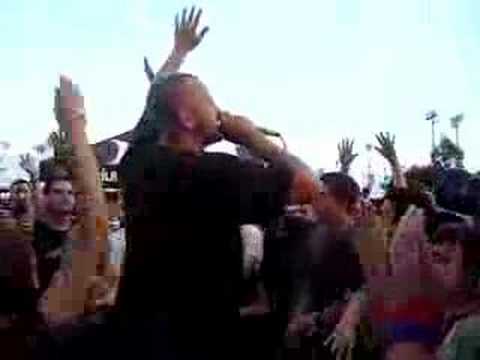 These are the type of shows you should strive to put on for your fans.  Give them a reason to constantly seek out your shows because they know that they will have an experience.  Performing isn't about JUST the music you provide to your fans, it's about the EXPERIENCE you provide them
Now I know that the P.O.S. clip was more of a hype song.  So what if you play slower music?
Get your crowd involved, give them an experience. Make it personal.  If they wanted the music they'd listen to it on cd, they want that experience and that personal touch.
You owe it to the fans.